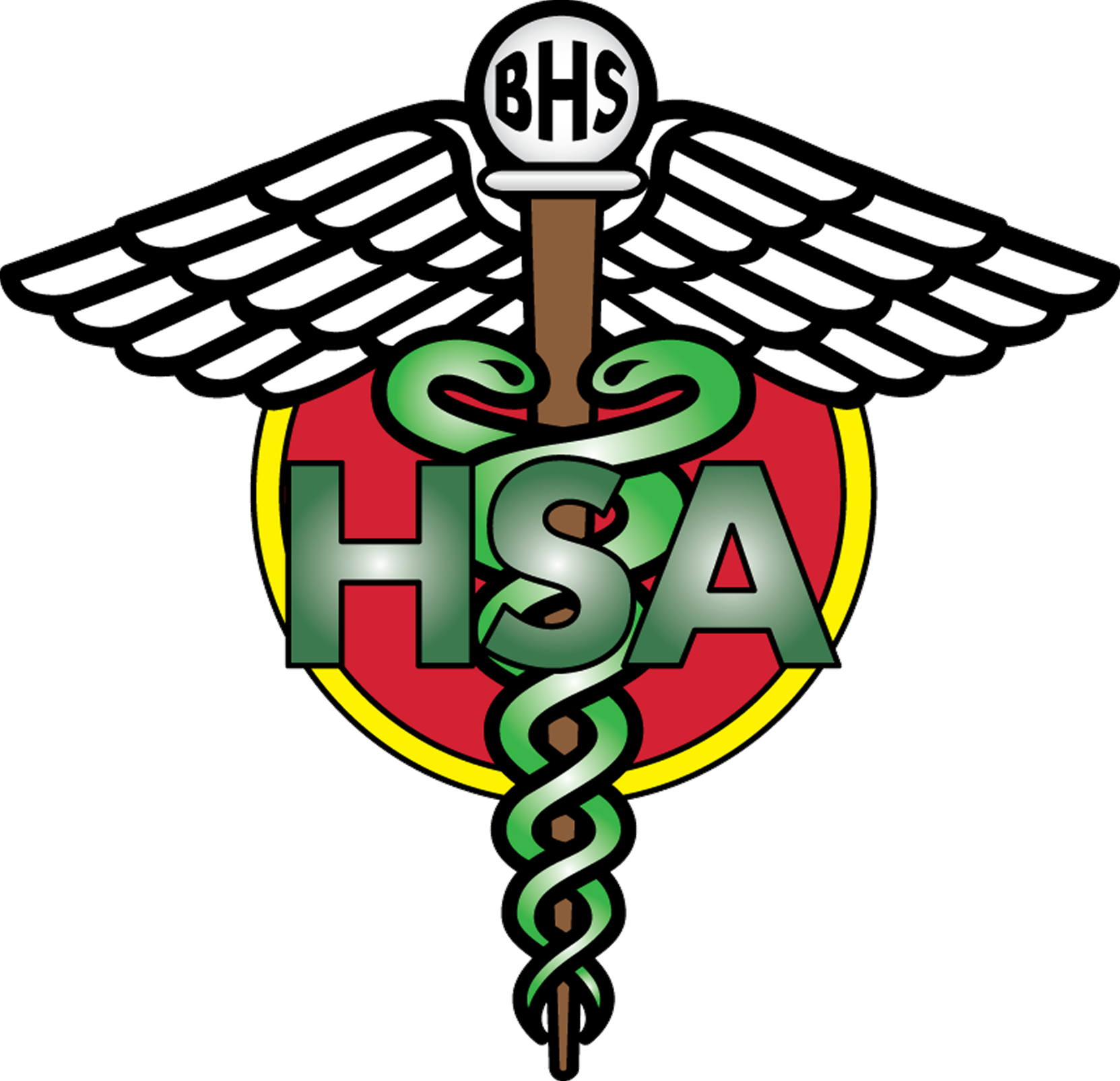 The Bayside High School Health Sciences Academy, welcomes all students who may be considering a career in the medical sciences or who are interested in exploring the many opportunities within the specialized curricula. A health sciences student pursues a focused program in the medical sciences curriculum and has a myriad of opportunities to choose the curriculum that suits his or her needs. Options are afforded for an academy student to pursue goals of post-secondary education at colleges or universities or at the community college level. Students receive a solid foundation in the core subjects. They are further prepared academically in a rigorous medical health sciences course of study. A major learning component of the program is the opportunity for students to attain practical experience in the worksite as well as in academic settings. 
Suggested Courses For The Health Sciences Academy-Plan Of Study

Grade 9

Academy Honors English 9 Academy Geometry or Algebra II/

Trigonometry

AP Human Geography

Academy Biology

 

Academy Health/Physical Education I

Academy Intro to Health Careers

  Modern World Language

  Academy Enrichment Block

Grade 10

Academy Honors English 10 Academy Algebra II/Trigonometry

or Math Analysis

*AP Modern European History or Academy World History II

 

Academy Chemistry

Academy Human Anatomy*

Modern World Language Health/Physical Education II

Academy Enrichment Block

Grade 11

*AP English Language

or Academy Honors English 11 Math Analysis or

*AP Calculus AB or BC

*AP U.S. History or Academy U.S. History

AP Biology, AP Chemistry, or *AP Physics

AP World Language

Physiology & Pathophysiology l

Choose 2:

Medical Science Elective (see list) Fine or Practical Arts (2 semesters)

Personal Finance/Economics

Academy Enrichment Block

Grade 12

 

*AP English Literature,

*AP Biology, *AP Chemistry,

or Dual Enrollment English12

or *AP Physics I

Medical and Biological Applications

Physiology & Pathophysiology II*

in Advanced Mathematics

 

(post calculus) or

Medical Science elective

Fine or Practical Art

*AP Calculus AB or BC,

 

or AP Statistics

 

Academy U.S./VA Government

 

or *AP Government and Politics

* Weighted Credit

 
Students may choose to pursue a Standard or Advanced Studies Diploma, depending on the curricular plan of study chosen. Unique to the Health Sciences Academy is the opportunity for conditional admission to St. George's University: Caribbean Medical and Veterinary Schools.
Core Academy Curriculum
Core courses are required of all Academy students and include Academy English, mathematics, science, and social studies. In addition, students take medical science courses beyond the typical core courses. They also receive coursework and training through preceptorships, mentorships, research, and special opportunities in the medical sciences field. Through partnerships in the medical and academic communities, students have numerous opportunities to take part in medical research. Students work on long-term research projects with the assistance of mentors at Eastern Virginia Medical School (EVMS).
Community partners, such as NASA, Virginia Zoo in Norfolk, EVMS, American Red Cross, Old Dominion University (ODU), Children's Hospital of the King's Daughters (CHKD) and Sentara Hospital Group are an integral part of the program.
Medical and Health Care Elective Courses
Medical Microbiology
Hereditary Medicine
Comparative Anatomy
Medicinal Chemistry
Forensic Medicine I and II
Scientific Research and Writing
Medical & Biological Applications in Advanced Mathematics
Biomedical Technology
Anatomical Architecture
Medical Illustration
AP Psychology
Anatomy and Sports Injury